Business Bridging Loan – Fast Finance for Business Growth
James Caldwell

5 July 2023
What is a Business Bridging Loan?
A business bridging loan is a short-term financing solution designed to bridge the gap between immediate financial needs and long-term funding. It provides businesses with quick access to capital for property transactions, ensuring smooth operations and opportunities for growth. Business bridging loans are ideal when traditional financing options may take longer to secure or when businesses require urgent funding.
---
Business Bridging Loans for Property Transactions
Business bridging loans are suitable for a wide range of property transactions, including commercial properties and part commercial/part residential properties.
Whether you're dealing with office buildings, industrial premises, retail units, investment properties, hotels, non-trading pubs, or restaurants, our loans can be catered to various property types.
At Bridging Loans Direct, we also offer light refurbishment loans and heavy refurbishment loans to facilitate property improvements.
---
Key Features and Benefits of Business Bridging Loans
At Bridging Loans Direct, we take pride in offering competitive rates starting from 0.44% per month. For loans exceeding £1 million, even lower rates are available.
£99 valuation option for properties up to £1 million is available, ensuring a smooth process. For bridge finance, our loan amounts range from £100,000 to £100 million, providing the flexibility to meet your specific needs. You can choose loan terms ranging from 3 months to 3 years, tailored to your requirements.
Additionally, we offer maximum loan-to-value (LTV) ratios of up to 80% (with potential for higher ratios depending on additional assets). Our loans also offer interest roll-up options for your convenience. Moreover, we consider alternative assets such as pensions, investment portfolios, fine art, and classic cars. If your business requires additional financial support, we offer invoice finance options as well.
Cost of Business Bridging Loans
When considering business bridging loans, it's essential to understand the associated costs. In addition to the bridging loan interest rates, there may be other fees involved, such as;
Arrangement fees
Valuation fees
Legal fees
Broker Fee – (we typically charge 2% of the total loan amount)
These costs can vary depending on the loan amount, if it is a large bridging loan, and can vary greatly depending on the lender.
At Bridging Loans Direct, we strive for transparency, providing a clear breakdown of all bridging loan costs associated. Our team will guide you through the cost structure and ensure you have a comprehensive understanding of the financial implications.
---
Eligibility Requirements for Business Bridging Loans
To qualify for a business bridging loan, certain eligibility requirements must be met. While specific criteria may vary between lenders, common factors considered include:
Demonstrable ability to repay the loan within the agreed terms
A suitable exit strategy, outlining how the loan will be repaid
Sufficient collateral or assets to secure the loan
A clear purpose for the loan, such as property purchase or renovation
Creditworthiness and a good financial track record
At Bridging Loans Direct, our team will assess your eligibility based on these factors and work with you to find the best financing solution for your business.
"At Bridging Loans Direct, we excel in making your ambitions tangible. With our expertise, your financial journey becomes a seamless bridge to growth."
- Sam O'Neil, Head of Bridging
---
Business Purposes for Business Bridging Loans
Business bridging loans serve as a versatile financing solution that can support various business purposes. Whether you're a small business owner, property developer, or investor, these loans offer the flexibility and fast access to capital you need to achieve your goals. Here are some key business purposes for which business bridging loans can be utilised.
Expanding Your Business
Business growth and expansion often require quick access to funds. A bridging loan can help you seize opportunities by providing the necessary capital to expand your operations, open new locations, or invest in additional resources.
For example, if you run a successful restaurant and wish to open a second location in a prime area, a business bridging loan can provide the funds to secure the new premises while you arrange long-term financing.
Property Investment
Property investment can be a lucrative venture, but it often requires significant upfront capital. Bridging loans enable you to purchase investment properties swiftly, giving you a competitive edge in the market.
You can secure the property, conduct necessary renovations, and then either sell the property for a profit or refinance it with long-term financing. This approach allows property investors to capitalise on time-sensitive opportunities and maximise their returns.
Renovation and Refurbishment
If you own a property in need of renovation or refurbishment, a bridging loan can provide the necessary funds to carry out the work. Whether you're improving a commercial space, upgrading rental properties, or renovating a hotel, the flexible terms of a business bridging loan can accommodate the specific needs of your project. Once the renovations are complete, you can either sell or refinance the property for long-term financing.
Bridging Cash Flow Gaps
Businesses often encounter cash flow gaps that can disrupt operations. A bridging loan can help bridge these temporary shortfalls, allowing you to meet financial obligations such as paying HMRC tax bills, settling urgent supplier invoices, or managing unexpected expenses.
By accessing funds quickly, you can maintain a stable cash flow and ensure the smooth functioning of your business.
Bridging Delays in Property Transactions
Property transactions, particularly those involving multiple parties or complex legal processes, can experience delays. These delays can potentially jeopardise your purchase or result in missed opportunities.
A business bridging loan can provide the necessary funds to complete the transaction while you resolve any issues causing the delay. This ensures that you secure the property you desire and minimise any financial or opportunity losses.
We help countless businesses access the short-term market, but don't just take our word for it — read our case studies about the exceptional service received from Bridging Loans Direct.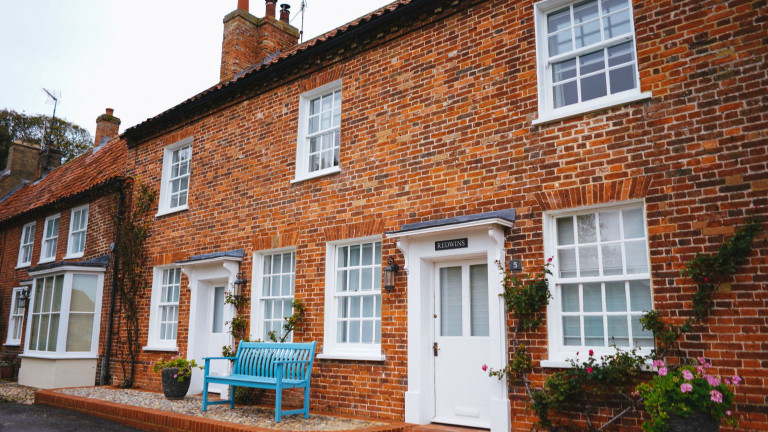 Explore how our expertise in closed bridging loans facilitated an investment property purchase in Scotland.
Bridging Loans Direct | Bridging Loan To Finance An Investment Property In Scotland - Read More »
---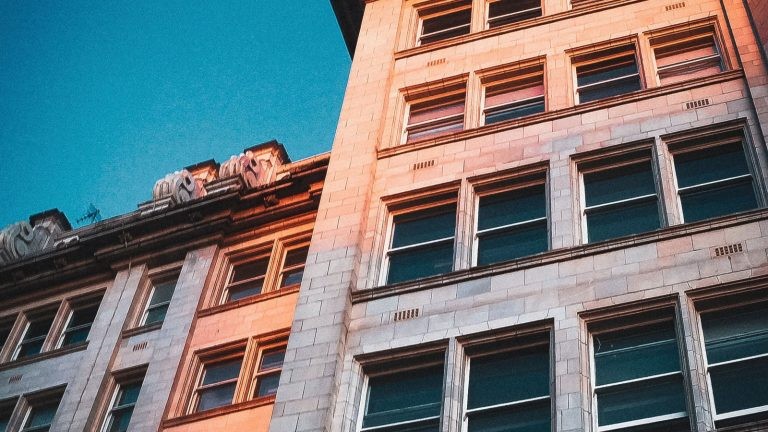 See how our tailored solutions can drive your property finance investments, with this seamless renovation of a buy-to-let property in Liverpool.
Bridging Loans Direct | Bridging Loan to Renovate a Buy to Let Property in Liverpool - Read More »
---
Why Choose Bridging Loans Direct for Business Bridging Loans?
At Bridging Loans Direct, we are specialists in providing highly competitive bridge loan rates in the UK property finance market, focusing on closed bridging loans. Our expertise lies in short-term financing, allowing us to offer tailor-made solutions that meet your specific requirements.
Tailored Solutions for Your Business Bridging Loan Needs
When it comes to business bridging loans, we understand the importance of a personalised approach. Our team of experts will work closely with you to create a bespoke quote that perfectly aligns with your financial situation and goals. We take into account the full scope of your circumstances to ensure the optimal financing solution for your business.
To get an initial estimate of costs, take advantage of our free bridging loan calculator. We believe in providing open and transparent advice, empowering you to make informed decisions about your business bridging loan.
Comprehensive Guidance and Exceptional Service
At Bridging Loans Direct, we go beyond numbers. Our comprehensive guidance takes into consideration your objectives and aspirations. We understand that securing a business bridging loan is a significant financial decision, and our dedicated team is here to guide you through the process, providing exceptional service every step of the way.
If you require longer-term financing to replace your bridging loan upon maturity, we can assist you in facilitating a smooth transition. Our commitment is to achieve the best outcomes for our clients, ensuring that your financial needs are met with the utmost professionalism and expertise.
Take the First Step with Bridging Loans Direct
To embark on the journey of securing your business bridging loan, don't hesitate to reach out to Bridging Loans Direct today. You can contact us at 0800 368 9344, where our team of professionals is ready to answer your questions, provide personalised advice, and guide you towards the ideal closed bridging loan solution.
We are dedicated to empowering your financial decisions and ensuring that your experience with Bridging Loans Direct is seamless and stress-free. Trust us to be your partner in obtaining the ideal financing solution for your business bridging loan needs.
---
FAQs
How quickly can I receive a decision on my loan application?
At Bridging Loans Direct, we strive to provide a swift approval process. Once we receive your application and required documentation, we work diligently to provide you with a decision as quickly as possible. Depending on the complexity of the loan, and property type, a decision in principle can often be made within a week.
Are there any restrictions on the types of properties that can be financed?
We consider a wide range of property types, including commercial properties, residential properties, investment properties, hotels, pubs, and restaurants. Business bridge loans are typically used for commercial properties only, however - the term "commercial bridging loan" is often interchangeable with the term business bridging loan. Contact us to discuss your specific property and financing requirements.
Can Bridging Loans Direct assist with property purchases outside of the UK?
Yes, we can provide financing solutions for both UK-based and international property transactions. For UK expats, we can provide bridging loan solutions. Our experienced team can guide you through the process and help you navigate any additional considerations for international property purchases.
Are there penalties for early loan repayment?
We understand that circumstances can change, and we offer flexibility. Depending on your loan terms, there may be options for early repayment without incurring penalties. Contact us to discuss your specific loan agreement and repayment options.