Bridging Loan Companies – Finding the Best Deals
Jack Barrett

5 July 2023
Bridging loans play a crucial role in the UK's financial landscape, offering short-term funding solutions for individuals and businesses. When seeking a bridging loan, it's essential to understand the different bridging loan lenders available and how to secure the best possible deal.
Here, we'll explore various bridging loan companies and provide you valuable insights to better help you navigate the borrowing process successfully. As your trusted bridging loan brokerage, Bridging Loans Direct, we are committed to helping you find the most suitable loan options.
---
Exploring Bridging Loan Companies
Types of Bridging Loan Lenders
When considering a bridging loan, it's important to be aware of the various types of lenders available.
Banks and Financial Institutions – Traditional banks and established financial institutions often offer bridging loans as part of their lending portfolio. They typically have strict eligibility criteria and require extensive documentation.
Specialist Bridging Loan Providers – Specialist bridging loan companies focus solely on providing bridging finance solutions. They have in-depth knowledge of the market and offer tailored loan options to suit individual needs.
Private Lenders and Investors – Private lenders and investors can be individuals or groups who are willing to lend their own funds. They offer more flexibility and may consider borrowers with unique circumstances or properties that don't meet traditional lending criteria.
"Our network of reputable lenders ensures you get competitive rates. Let us guide you through the borrowing process, making informed decisions with confidence." - Head of Bridging, Sam O'Neil
---
Factors to Consider When Choosing a Bridging Loan Company
To ensure you make an informed decision, it is always best to compare the whole of short-term market, before settling on one particular lender. It's important to bear these key factors in mind when you make your selection:
Reputation and Experience
Research the company's reputation within the industry. Look for lenders with a track record of reliability, transparency, and positive customer experiences.
Interest Rates and Fees
Compare bridging loan interest rates and fees across different lenders. Consider the overall cost of borrowing and ensure it aligns with your financial goals – you can use our free bridge loan calculator to get an initial idea.
Flexibility and Customisation
Evaluate the lender's ability to customise loan terms to suit your specific requirements. Flexibility in repayment options and loan terms can greatly benefit borrowers.
Customer Service and Support
Choose a lender that values excellent customer service and provides clear communication throughout the loan process. Prompt and reliable support can make a significant difference in your borrowing experience. With the help of a bridge loan broker, like us, we can make sure we get your case to a reputable lender.
---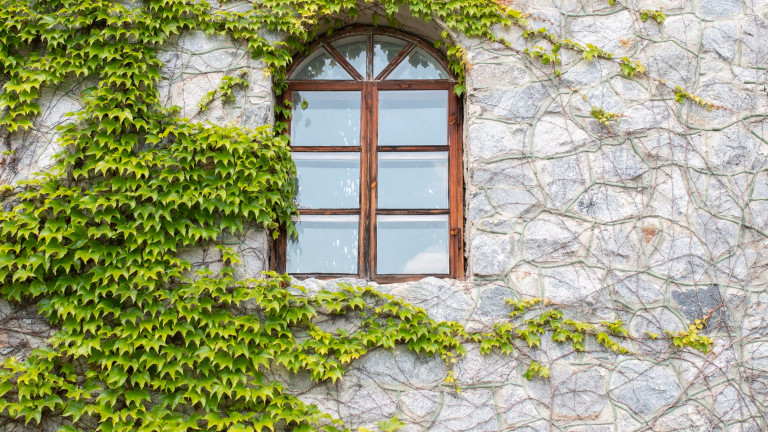 Discover how Bridging Loans Direct facilitated a seamless resolution for a complex divorce settlement involving a farm property.
Learn how our expertise in refinancing and property transitions ensured a swift and fair outcome.
Bridging Loans Direct | Refinancing Farm Title to Resolve Divorce Settlement - Read More »
---
Types of Bridging Loans
When searching for a bridging loan lender, it is important that you understand exactly which type of bridging loan you are looking for – there are many types to choose for, all tailored to specific circumstances or different types of property. Here is a non-exhaustive list of some examples, which may match your purposes:
Residential Bridging Loans – Residential bridging loans are designed for individuals who require short-term funding to facilitate a property purchase or transition between properties. These loans can be used to bridge the gap between selling an existing property and completing the purchase of a new one. They offer flexibility and quick access to funds, allowing borrowers to secure a new property before selling their existing one.
Commercial Bridging Loans – essentially the same as residential bridge loans; they're tailored for businesses, or investors, in need of short-term funding for property-related purposes. This can include property acquisitions, renovations, or even to cover operational expenses. They are only applicable to commercial property, such as business premises, or BTLs, and not residential property. Business bridging loans is often an interchangeable term with commercial bridging loans.
Development Bridging Loans – Development bridging loans are specifically designed for property developers who need financing for new construction projects or property renovations. These loans can cover the purchase of land, construction costs, and other associated expenses. Bridging finance for property development provides these types of borrowers with the necessary capital to kick-start projects and take advantage of time-sensitive opportunities.
Auction Bridging Loans – Auction bridging loans are ideal for individuals or businesses looking to purchase properties at auction. These loans provide fast access to funds, allowing borrowers to compete effectively in auction settings where immediate payment is required. Auction bridging loans offer a short-term financing solution until permanent funding, such as a mortgage, can be arranged.
---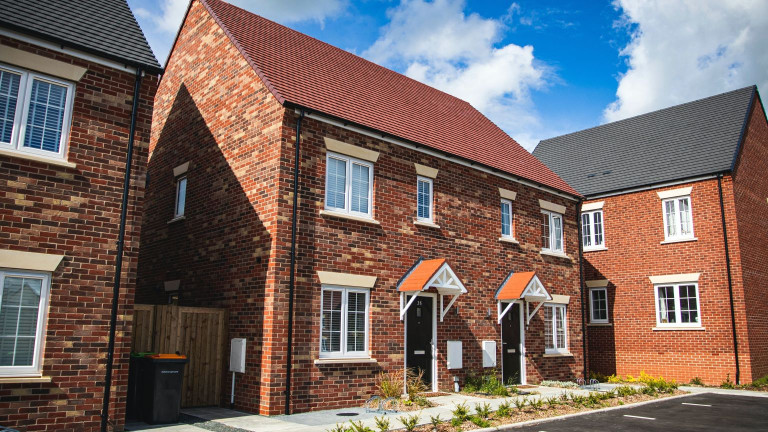 Discover how Bridging Loans Direct navigated a complex divorce settlement involving a farm property. Explore how our refinancing expertise ensured a swift and equitable resolution for all parties involved.
Bridging Loans Direct | Bridging Loan For New Build Guernsey Home In The Channel Islands - Read More »
---
Advantages of Working with Bridging Loans Direct
When searching for the best bridging loan and finding the most suitable bridging loan company, working with a broker, such as Bridging Loans Direct, offers several advantages.
One advantage is our extensive network of lenders. We have established strong relationships with a wide network of reputable bridging loan lenders in the UK. This allows us to connect borrowers with lenders who offer competitive rates and favourable terms. Leveraging our industry connections, we can find the best financing options tailored to your specific needs.
Another advantage is our expertise and guidance. Our experienced team understands the intricacies of the bridging loan market. We provide expert guidance throughout the borrowing process, ensuring that you make informed decisions. Taking into account your financial goals, circumstances, and preferences, we recommend the most suitable loan options. With our expertise, you can navigate the borrowing journey with confidence.
Working with Bridging Loans Direct also offers time and cost efficiency. We save you valuable time and effort by handling the research, paperwork, and negotiations on your behalf. Our goal is to streamline the loan application process and make it as efficient as possible. Additionally, our access to competitive rates can help you secure cost-effective bridging loan solutions, saving you money in the long run.
At Bridging Loans Direct, we prioritise personalised service. We understand that every borrower is unique, and we take the time to listen to your specific requirements. Our team works closely with you to create a bespoke quote aligned with your financial situation and goals. We are committed to providing transparent advice and support, empowering you to make well-informed decisions.
"Time is money in bridging loans. With us, you save both. Our team handles research, paperwork, and negotiations, streamlining the application for efficiency." - Head of Bridging, Sam O'Neil
---
Why Choose Bridging Loans Direct for Bridging Loan Solutions?
Bridging Loans Direct is your trusted partner in finding the best bridging loan solutions. With our extensive network of lenders, expert guidance, time and cost efficiency, and personalised service, we are dedicated to helping you achieve your financial goals. Whether you need a residential bridging loan, commercial bridging loan, or development bridging loan, we have the expertise and resources to assist you every step of the way.
Take the first step today by contacting Bridging Loans Direct at 0800 368 9344. Our professional team is ready to answer your questions, provide personalised advice, and guide you towards the ideal bridging loan solution. Trust us to be your reliable partner in obtaining the optimal financing for your bridging loan needs.
---
FAQs
Can I obtain a bridging loan if I have a bad credit history?
Yes, some bridging loan lenders are willing to consider borrowers with bad credit history. However, it may affect the interest rates and terms offered.
How long does the bridging loan application process usually take?
The application process can vary depending on the lender and complexity of your case. On average, it takes around two to four weeks, but some lenders offer expedited options for urgent cases.
Are there restrictions on how I can use the funds from a bridging loan?
In most cases, you have the flexibility to use bridging loan funds for various purposes, such as property purchases, renovations, or business investments. However, it's advisable to discuss the specific usage with your lender. The type of bridge loan you apply for will restrict what it can and can't be used for.
What happens if I am unable to repay the bridging loan within the agreed-upon timeframe?
If you cannot repay the loan within the agreed timeframe, you should communicate with your lender immediately. They may offer options such as loan extension or refinancing to help you manage the situation.
How do I apply for a bridging loan with Bridging Loans Direct?
Applying for a bridging loan with Bridging Loans Direct is a straightforward process. Simply contact our team at 0800 368 9344, and we will guide you through the application process. Our experts will assess your requirements, provide you with tailored options, and assist you with the necessary documentation.